Speakers
Does the Microbiome Predict Kidney Disease or does it Influence it?
Thursday 6:33 PM - 6:53 PM
Sanjeev Akkina, MD
Associate Professor of Medicine
Loyola University Medical Center, Maywood
---
Immune Cellular Therapy for Malignancy: TILS CAR T-Cells
Friday10:32 AM - 11:00 AM
Michael R. Bishop, MD
Director, Hematopoietic Cellular Therapy Program
University of Chicago, Chicago

Michael R. Bishop, MD, specializes in the diagnosis and treatment of lymphomas and leukemias. In particular, he cares for patients with hematologic malignancies that have not responded to first-line treatments. An expert in hematopoietic stem cell transplantation (bone marrow transplantation) and cellular therapy, Dr. Bishop and his team are working to address the unique social, economic, physiological and biological issues that patients face while undergoing this treatment. Dr. Bishop's research focuses on the prevention and treatment of relapse after stem cell transplantation. Relapse is the primary cause of treatment failure and death after stem cell transplantation. He has served as the primary investigator on studies designed to prevent and treat disease recurrence after transplantation. Specifically, he works on ways to enhance immune effects of the transplanted cells against cancer. An active contributor to medical literature, Dr. Bishop has authored more than 150 peer-reviewed articles, in addition to more than 30 book chapters and two books on cancer treatment and research. He also serves on the editorial board of numerous scientific journals, including Biology of Blood and Marrow Transplantation. Dr. Bishop is a dedicated mentor, teaching residents and fellows in classroom, clinical and research settings. Many of his past trainees hold leadership roles in medical oncology and immunology at academic medical centers or at the National Cancer Institute in Bethesda, Maryland. Since 2001, Dr. Bishop has consistently been named one of the "Best Doctors in America" by Best Doctors, Inc. He previously served as a senior investigator and as the clinical head of stem cell transplantation for the National Cancer Institute at the National Institutes of Health.
---
Mapping Mitochondrial Nutrient Metabolism in Liver
Thursday 7:15 PM - 8:00 PM
Shawn C. Burgess, PhD
Associate Professor
UT Southwestern Medical Center, Dallas

Shawn C. Burgess obtained his PhD in Chemistry in 2000 from the University of Texas at Dallas for research on using carbon-13 tracers and nuclear magnetic resonance (NMR) to examine metabolic flux. From 2000-2003 he was a postdoctoral research scientist in the Department of Radiology at UT Southwestern where he studied substrate metabolism in β-cell and liver using tracer approaches. In the Center for Human Nutrition, the Burgess Lab uses stable isotope tracers, NMR and mass spectrometry to study how metabolic flux is regulated by molecular physiology and altered by disease or pharmacology. His lab focuses on pathways of oxidative and biosynthetic metabolism in the context of obesity, insulin resistance and diabetes. They seek to understand how metabolic mechanisms contribute to pathologies of disease such as steatosis, oxidative stress and inflammation.
---
Title TBA
Friday9:52 AM - 10:10 AM
Parthasarathy Chandrakesan, PhD
Assistant Professor of Research
University of Oklahoma Health Sciences Center, Oklahoma City, OK

Parthasarathy Chandrakesan, Ph.D., Assistant Professor, Dept. of Medicine, OUHSC Dr. Chandrakesan is an Assistant Professor in the Department of Medicine, Oklahoma University Health Sciences Center, USA. He has a broad background in pancreatic cancer, immune-oncology, cancer stem cell, and molecular targeting, and preclinical models relevant to the background knowledge. Dr. Chandrakesan completed his PhD. in the Department of Endocrinology, IBMS, India, where he investigated the role of adrenal hormones in immune regulation and male reproduction. Dr. Chandrakesan conducted his post-doctoral research in the Division of Digestive Diseases and Nutrition, OUHSC, where he developed a novel 3D organoid system to study inflammation on immune regulation and stem cell transdifferentiation into a cancer phenotype. In 2013, he joined the faculty at the Department of Medicine, OUHSC, conducting research on DCLK1 protein kinase and DNA damage response and macrophage polarization. Dr. Chandrkasan expanded his research to investigate the functional role of Dclk1 and Dclk1+ cells in cancer initiation, and metastasis and drug resistance in relevance to immune evasion. Primary focus is on pancreatic tumor immunosuppressive microenvironment and anti-tumor immunity. His current research goal is to strengthen and enhance the host anti-tumor immunity against various solid tumor cancers and to develop immune therapies and combinatorial therapies for the effective treatment of cancers with immunosuppressive phenotype.
---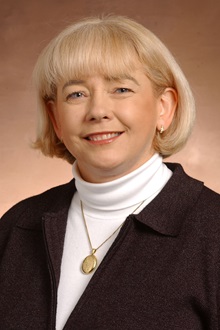 Why does Thrombotic Microangiopathy Occur after Stem Cell Transplant?
Friday10:30 AM - 12:00 PM
Stella M. Davies, MBBS, PhD
Professor and Division Directo
Cincinnati Children's Hospital Medical Center, Cincinnati

As director of the Division of Bone Marrow Transplantation and Immune Deficiency at the Cincinnati Children's Hospital, Dr. Davies has helped pioneer significant advances in bone marrow transplantation to improve survival rates and reduce toxicity. She has led efforts to sustain and improve an already-strong clinical center of excellence for the care of Fanconi patients and their families. She has also played a key role at Cincinnati in fostering and supporting strong clinical and basic science focused on Fanconi anemia. She is an active and vocal participant in the FA scientific community and brings her intellect, energy, and enthusiasm to the fight against Fanconi anemia.
---
Lessons from the Biology of Pregnancy Applied to Graft-Versus-Host Disease
Friday11:32 AM - 12:00 PM
Shernan Holtan, MD
Associate Professor of Medicine
University of Minnesota, Minneapolis, MN

Dr. Holtan is Associate Professor of Medicine in the Division of Hematology, Oncology, and Transplantation, where she serves as a hematologist focusing on allogeneic hematopoietic cell transplantation for malignant and non-malignant diseases, GVHD, and long-term survivorship. She also serves as a clinical/translational investigator focused on personalized immune monitoring, inflammation resolution through strength training, and the role of wound healing-associated growth factors in graft-versus-host disease. Dr. Holtan brings a strong track record of multidisciplinary research to the University of Minnesota, studying the parallels of pregnancy and transplantation medicine in collaboration with physicians and scientists in obstetrics, maternal fetal medicine, immunology, and bioinformatics.
---
Studies of the Microbiome in Osteoarthritis
Friday10:12 AM - 10:30 AM
Matlock A. Jeffries, MD
Assistant Professor of Medicine, Rheumatology
University of Oklahoma Health Sciences Center, Oklahoma city, OK

Dr. Matlock Jeffries received his MD degree in 2010 from the University of Oklahoma, and subsequently completed his Residency in Internal Medicine in 2013 with a subsequent year as a peer-selected Chief Resident in 2014. He went on to finish Fellowship training in Rheumatology in 2016 and then joined faculty at the University of Oklahoma and the Oklahoma Medical Research Foundation. He is dual board certified in Internal Medicine and Rheumatology, and his clinical work focuses on the early recognition and treatment both osteoarthritis and rheumatoid arthritis. He has pursued basic science and translational research extensively since 2005; his research mentors have included Dr. Amr Sawalha MD, autoimmunity epigenetics specialist and Dr. Judith James MD PhD, autoimmunity and genetics expert. His research focuses on the contributions of epigenetics and the microbiome to rheumatic disease, particularly studying epigenetic patterns that may underlie the development and progression of osteoarthritis (OA), the most common age-related musculoskeletal disease worldwide. In 2014, he published one of the first genome-wide DNA methylation studies of OA cartilage, and subsequently published the first study of OA subchondral bone epigenetics and peripheral blood epigenetic patterns as OA biomarkers. His laboratory combines a large range of molecular techniques to examine both epigenetic changes in a diverse set of tissues as well as the transcriptional and functional consequences of these changes. His laboratory has recently begun examining the influence of the gut and cartilage microbiomes in OA, having demonstrated for the first time the presence of microbial DNA in human and mouse cartilage.
---

Transplant Biomarker Development
Thursday 7:15 PM - 8:00 PM
Bruce Kaplan, MD
Raleigh R White Professor and Vice President Transplant Services
Baylor Scott and White Health, Temple, TX

Bruce Kaplan, MD is Vice President at Baylor Scott and White. Before coming to Baylor Scott and White, Dr. Kaplan held the Kathy and Harry Jentsch Chair at the University of Arizona. Prior to that, Dr. Kaplan was awarded the highest achievement at the University of Florida and given the rare honor of Eminent Scholar in kidney research for his work on pharmacology and immunology as it relates to kidney failure. He was also awarded the Harvard University Visiting Lectureship in 2005. Dr. Kaplan received his Medical Degree from the College of Physicians and Surgeons at Columbia University in New York, New York. Dr. Kaplan's research interests include kidney transplantation, complex systems and immune pharmacology, he is internationally recognized in immunosuppressive pharmacology and outcomes in transplantation. Dr. Kaplan has published more than 300 peer-reviewed papers (some of the most cited in the field), 30 book chapters and is author of a new textbook on Immunopharmacology. His articles have been published in various journals, including American Journal of Transplantation, Transplantation, Nature, Clinical Pharmacology and Therapeutics and Journal of Clinical Investigation. Dr. Kaplan was Deputy Editor for American Journal of Transplantation and is now Executive Editor of Transplantation. He has mentored numerous fellows and faculty. Three of his fellows were winners of young investigator awards by the major transplant society. Six of his trainees are now Medical Directors of renal transplant at major programs.
---
Biomarkers in Nephrology
Thursday 6:54 PM - 7:14 PM
Jay Koyner, MD
Associate Professor of Medicine
University of Chicago, Chicago, IL

Jay L. Koyner, MD, is an Associate Professor of Medicine in the Section of Nephrology at the University of Chicago. Dr. Koyner's critical care nephrology research interests have focused on the utilization of plasma and urine biomarkers to improve patient risk stratification and outcomes in the setting of AKI. He has contributed to several multicenter studies investigating the biomarkers of AKI, including the TRIBE-AKI study, the Furosemide Stress Test study and several industry sponsored investigations. More recently he has begun developing and implementing an electronic health record derived AKI risk score, with the hopes of improving the care of patients at high risk for the development of severe hospital acquired AKI. He has published over 100 peer-reviewed articles and book chapters on AKI and the care of patients with kidney injury in the ICU.
---
Scientists on Social Media: Claiming the Digital Space
Thursday 1:00 PM - 1:55 PM
Armand Krikorian, MD
Vice-Chair and Residency Program Director
University of Illinois at Chicago/ Advocate Christ Medical Center, Oak Lawn, IL

Dr. Krikorian is the Vice-Chair and Residency Program Director of the Department of Internal Medicine at Advocate Christ Medical Center and Associate Professor of Clinical Medicine at the University of Illinois at Chicago. Prior to his tenure, he served as Associate Program Director for Internal Medicine at Case Medical Center in Cleveland, Ohio and Assistant Professor of Endocrinology at Case Western Reserve University. He also was the Associate Medical Director for the UH Accountable Care Organization. Dr. Krikorian received his Medical Degree from the American University of Beirut and completed his residency training and fellowship in Diabetes, Endocrinology and Metabolism at Case Western Reserve University. He currently serves on the Board of Directors of the American Association of Clinical Endocrinologists and on the program planning committee of the Association of Program Directors of Internal Medicine. He is also the past-president of the American Federation of Medical Research. Dr. Krikorian was a co-investigator in the ACCORD study and is published widely in several peer-reviewed journals. He has been recognized by multiple awards locally and nationally and has presented his work on graduate medical education, patient safety and diabetes at numerous national and international conferences.
---
Challenges of Conducting Research on rare viral illness such as Ebola
Friday2:45 PM - 3:30 PM
James Lawler, MD, MPH
Associate Professor
University of Nebraska Medical Center, Omaha
---
Innovation in the Extreme
Friday1:45 PM - 2:45 PM
Scott E. Parazynski, MD

Dr. Scott Parazynski is a highly decorated physician, astronaut, and tech CEO, recently inducted into the US Astronaut Hall of Fame. He is a widely sought after keynote speaker on innovation, risk management, mentorship and leadership under extreme adversity. Scott has lived and traveled all over the world, spending many of his grade school years in places such as Senegal, Lebanon, Iran and Greece. A graduate of Stanford University and Medical School, he went on to train at Harvard and in Denver for a career in emergency medicine and trauma. In 1992 he was selected to join NASA's Astronaut Corps and eventually flew 5 Space Shuttle missions and conducted 7 spacewalks. Mission highlights include a global ozone mapping flight; leading the first joint US-Russian spacewalk while docked to the Russian space station Mir; serving as Senator John Glenn's crewmate and "personal physician"; and assembly of the Canadian-built space station robotic arm. In October 2007, Scott led the spacewalking team on STS-120, during which he performed 4 EVAs. The final EVA is regarded by many as one of the most challenging and dangerous ever performed. The tremendous coordinated effort in orbit and on the ground by Mission Control has been likened to the Space Shuttle and Space Station era's "Apollo 13 moment." In addition to being a diver and accomplished mountaineer, Scott is also a commercial, instrument, multiengine and seaplane-rated pilot. On May 20, 2009, he became the first astronaut to stand on top of the world, the summit of Mount Everest. As a life-long explorer, he and a colleague recently set the first bootprints adjacent the world's youngest lava lake, inside the crater of Massaya Volcano in Nicaragua. He is a prolific inventor/product developer, and serves on the Boards of several companies. He is Founder and CEO of Fluidity Technologies, focused on the development of revolutionary input devices powered by machine learning to intuitively move through physical and virtual space.
---
Academia Collaborations with Industry – Lessons for the Future
Friday8:30 AM - 9:30 AM
S. Sethu K. Reddy, MD
Professor of Medicine
Central Michigan University, Mount Pleasant

Dr. Reddy is a Professor and Chair of Medicine. He has previously been Chief of Adult Diabetes at Joslin Diabetes Center, Harvard, in Boston and Chairman of Endocrinology, Diabetes & Metabolism at Cleveland Clinic and a VP for Medical Affairs at Merck. Dr. Reddy earned his medical degree in 1980 at the Memorial University of Newfoundland, Canada, and completed his fellowship in endocrinology and metabolism at the University of Toronto. His completed a research fellowship in cellular and molecular physiology at Harvard Medical School/Joslin Diabetes Center in Boston. In 1988, he returned to Canada to join the Faculties of Medicine and Biochemistry at Dalhousie University. He completed his MBA at Cleveland State University in 2002. Dr. Reddy's research interests are primarily devoted to clinical endocrinology, including obesity and thyroid disorders, and the epidemiology of diabetes and its complications. He has authored and coauthored more than 150 articles, abstracts, and book chapters concerning these and related topics.
---
Writing in the Sciences
Thursday 1:55 PM - 2:50 PM
Kristin Sainani, PhD
Associate Professor
Stanford University, Stanford

Kristin Sainani is an associate professor at Stanford University and also a health and science writer. After receiving an MS in statistics and a PhD in epidemiology from Stanford University, she studied science writing at the University of California, Santa Cruz. She has taught statistics and writing at Stanford for more than a decade and has received several Excellence in Teaching Awards from the graduate program in epidemiology. Dr. Sainani writes about science and health for a range of audiences. She authored the health column Body News for Allure magazine for a decade. She is also the statistical editor for the journal Physical Medicine & Rehabilitation; and she authors a statistics column, Statistically Speaking, for this journal.
---
ABNORMALITIES IN PROINSULIN PROCESSING IN ISLETS FROM INDIVIDUALS WITH LONGSTANDING T1D
Thursday 4:34 PM - 4:42 PM
Featured New Investigator
Emily K. Sims, MD
Assistant Professor
Indiana University School of Medicine, Indianapolis, IN

I am a pediatric endocrinologist at Riley Hospital for Children and a physician scientist in the IU Center for Diabetes and Metabolic Diseases and the Herman B Wells Center for Pediatric Research. My research passion lies in identifying and understanding risk factors predisposing susceptible individuals to diabetes development, with an ultimate goal of improved risk prediction and development of novel treatments to predict or slow progression of diabetes.
---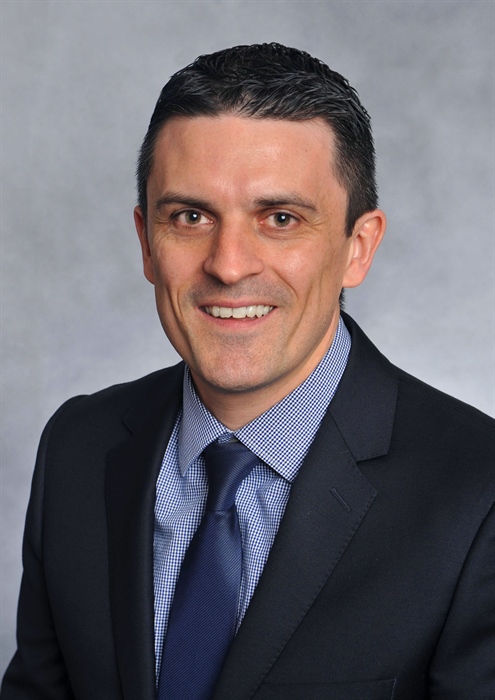 Title TBA
Friday 9:32 AM - 9:50 AM
Matthew S. Walters, PhD
Assistant Professor
University of Oklahoma Health Sciences Center, Oklahoma City, OK
---
Modulating Thermogenic Beige Fat for Metabolic Health
Thursday 6:54 PM - 7:14 PM
Yuwei Jiang, PhD
Assistant Professor
University of Illinois at Chicago
---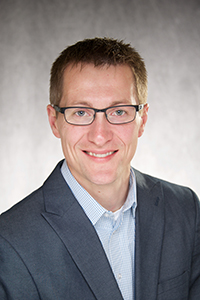 Endocrine Regulation of Carbohydrate Homeostasis by FGF21
Thursday 6:33 PM - 6:53 PM
Matthew J. Potthoff, PhD
---
Single Cell Analysis of Lung Populations in Pulmonary Fibrosis
Thursday 6:33 PM - 7:03 PM
Paul Reyfman, MD, MS
Instructor of Medicine
Northwestern University Feinberg School of Medicine

I am an aspiring physician scientist in the Division of Pulmonary and Critical Care Medicine. I received an MD and then completed residency in internal medicine at the Columbia University College of Physicians and Surgeons. I came to Northwestern for fellowship training in pulmonary and critical care medicine, and then joined the faculty here as an instructor in 2017. My research focus is in applying systems biology approaches to studying respiratory health, the effects of aging on the lung, and chronic lung diseases including pulmonary fibrosis and chronic obstructive pulmonary disease. My clinical focus is in pulmonary medicine, particularly in obstructive lung diseases including chronic obstructive pulmonary disease (COPD) and asthma.
---
Aspects of the Extrapulmonary Effects of Asthma and Cardiovascular Effects
Thursday 7:05 PM - 8:00 PM
Nizar N. Jarjour, MD
Professor of Medicine
University of Wisconsin School of Medicine
---
Journal of Investigative Medicine (JIM) Editor-in-Chief
Thursday 2:50 PM - 3:00 PM
Richard W. McCallum, MD
Texas Tech University Health Sciences Center El Paso

Richard W. McCallum, M.D., FACP, FRACP (AUST), FACG, AGAF, professor and founding chair of the department of internal medicine at Texas Tech University Health Sciences Center El Paso (TTUHSC El Paso), has been appointed editor-in-chief of the Journal of Investigative Medicine (JIM), the official publication of the American Federation for Medical Research, in collaboration with the British Medical Journal. Dr. McCallum is also an honorary professor at the University of Queensland Medical School in Brisbane, Australia. Dr. McCallum, a gastroenterology specialist who currently directs the Center for Neurogastroenterology and GI Motility, enters this prestigious position with years of editorial experience with numerous medical research journals. He is currently the editor-in-chief of Gastrointestinal Disorders, an online medical journal based in Basel, Switzerland. The Journal of Investigative Medicine covers all topics and specialty areas related to laboratory, translational and clinical biomedical research.
---
Friday9:30 AM - 10:30 AM
Department Chair
Michael S. Bronze, MD
DRB Professor and Chair
University of Oklahoma Health Sciences Center, OKC, OK

Michael S. Bronze, M.D. was appointed Professor and Chairman, Department of Medicine, University of Oklahoma Health Sciences Center effective July 1, 2000. He was named the Stewart G. Wolf Professor in Internal Medicine in 2004 and David Ross Boyd Professor in 2011. He is board certified in Internal Medicine and Infectious Diseases. He completed his medical school training at the University of Tennessee, Memphis in 1982. His internship and residency and ID fellowship were completed at the University of Tennessee, Memphis. His research interests have included the pathogenesis of the nonsuppurative complications of group A streptococcal infections, the role of inflammatory cytokines in bacterial growth, bioterrrorism and more recently the pathogenesis of hepatocellular carcinoma in patients with hepatitis C infection. He has published more than 230 manuscripts, abstracts and book chapters. He has received several teaching awards and several other honors. He is a Master of the American College of Physicians, a Fellow in the Infectious Diseases Society of America and a Fellow of the Royal College of Physicians (London). Dr. Bronze has served numerous administrative and educational capacities. He serves on the editorial board and as a reviewer for several journals and has been a chair or officer of numerous local, national and regional committees and professional societies including President of the Southern Society for Clinical Investigation 2004-2005, President of the Association of Professors of Medicine 2012-2013 and Chair of the Board of Directors of the Alliance for Academic Internal Medicine 2013-2015. He has been active in the National Board of Medical Examiners (USMLE) and the American College of Physicians.
---